Tiistai 2.2.2021
Speaker of Parliament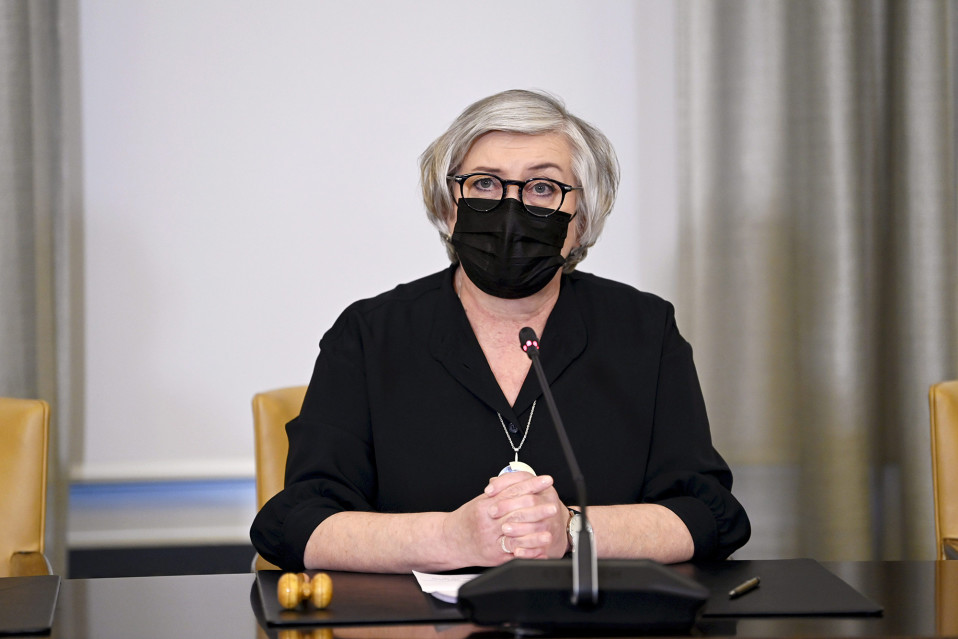 The Finnish Parliament, or Parliament, has elected a Speaker. The President directs the work of Parliament.
Anu Vehviläinen will continue in the work of the President. Vehviläinen is from the Center Party.
Parliament will officially begin work this year Tomorrow, Wednesday. Then President Sauli Niinistö will open the Parliamentary term.
Finnish interest rates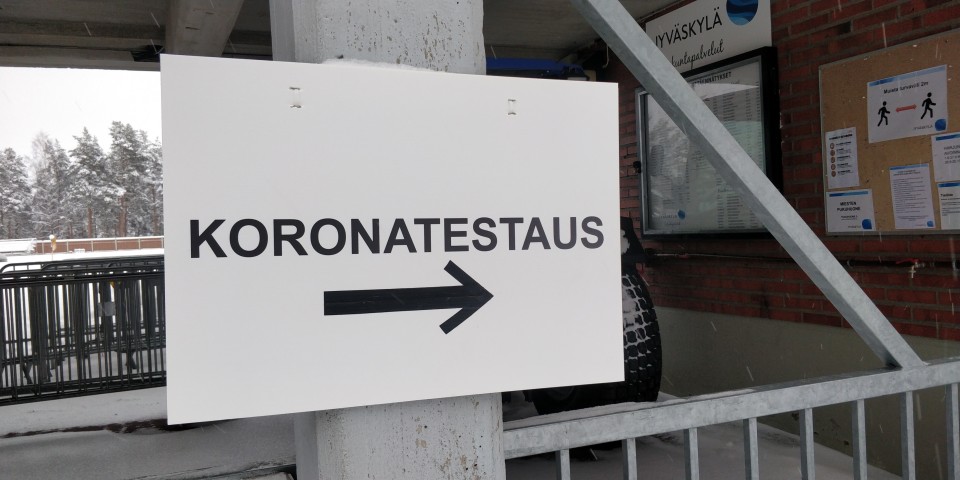 The Department of Health and Welfare says that 302 new coronary infections have been found in Finland. A total of almost 46,000 corona infections have already been found in Finland.
It was also reported on Tuesday that there are 7 new corona deaths. A total of 684 people have died from corona in Finland.
Coronation vaccination is not mandatory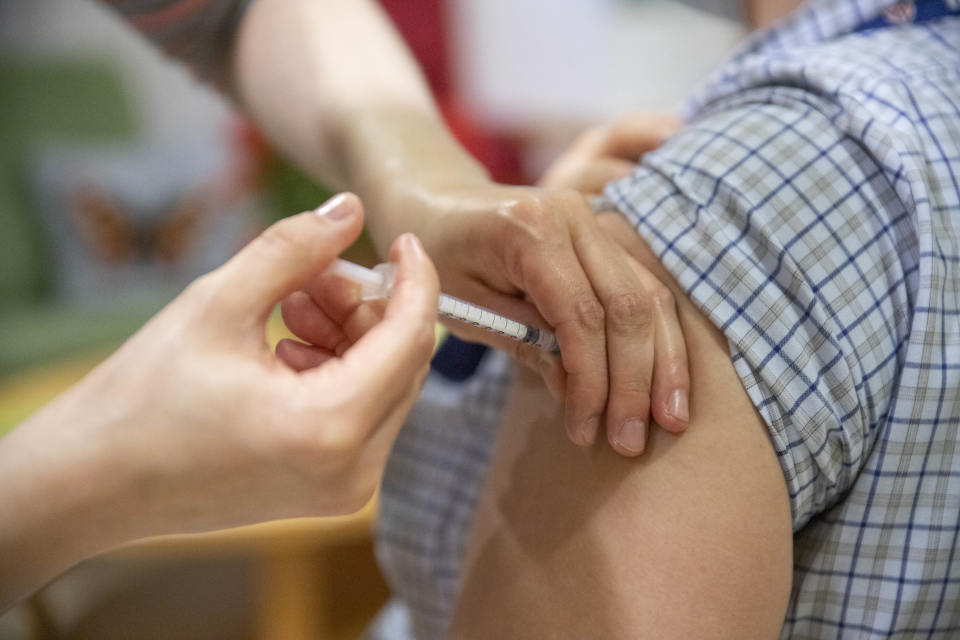 MPs are not in favor of compulsory coronary vaccination.
Yle asked MPs whether Coroner vaccination should be mandatory for everyone in Finland. More than 90 percent of respondents received mandatory coronary vaccination is not required.
Respondents think it is better to give coronary vaccination to people who want it themselves. Most Finns want coronary vaccination.
MPs say people need information about coroner vaccination. MPs believe the compulsion does not encourage anyone to take the vaccine.
MPs were asked about the matter because they decide what Finnish law stipulates.
US snowstorm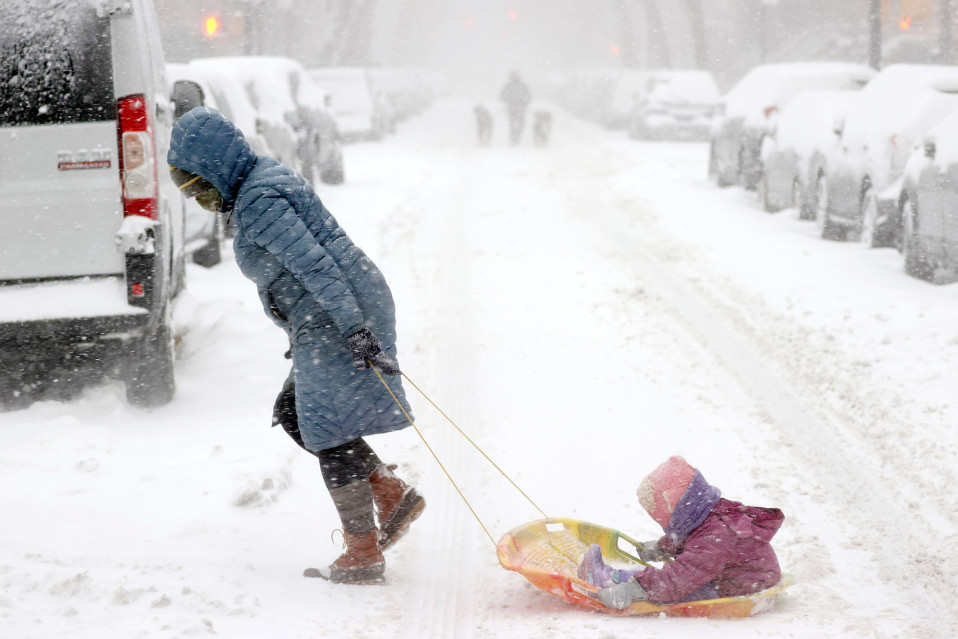 There has been a snowstorm in the USA. Snow has fallen on the east coast of the country for up to half a meter.
A state of emergency was declared in New York and New Jersey due to a snowstorm. Authorities asked that people not travel in vain. Schools were also closed and coronary vaccinations were suspended.
The snowstorm has also severely disrupted traffic in the United States. For example, many flights have been canceled.
Finnish weather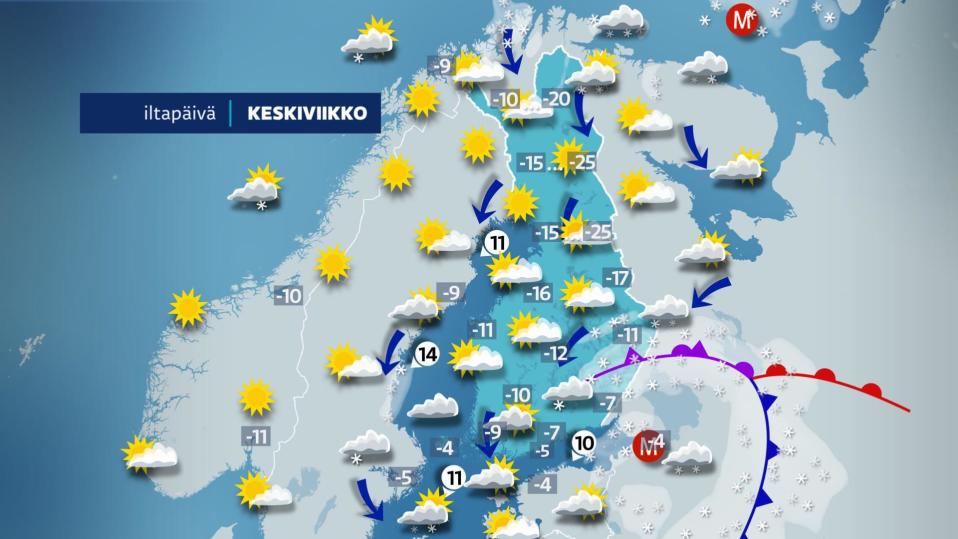 There is beautiful winter weather here in Finland.
On Wednesday it snows in the eastern part of the country. Elsewhere, the weather is rainy.
In the west, clouds will be variable on Wednesday. The sun is Shining in Lapland.
The frost is between 10 and 15 degrees. In clear areas of Lapland, the frost will increase to 25 degrees in some places on Wednesday.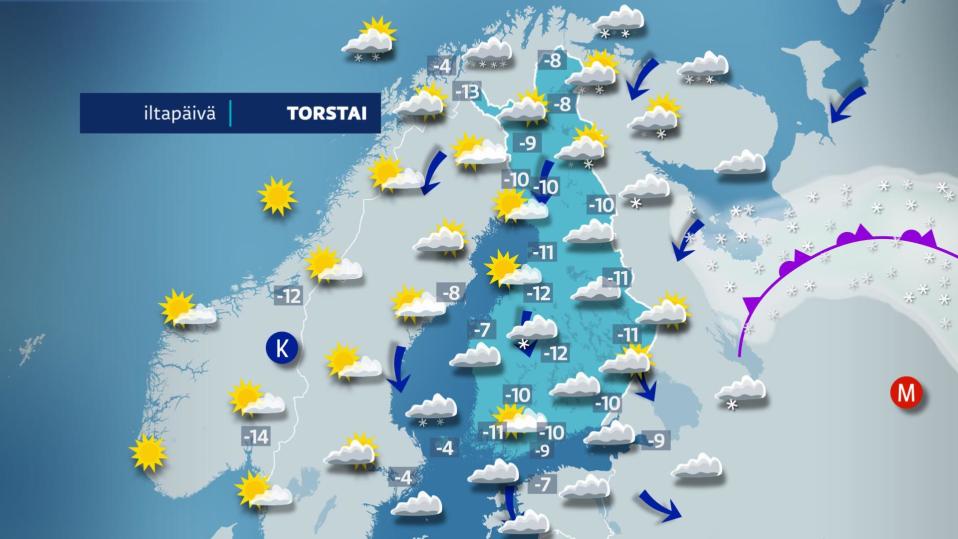 On Thursday it may snow a bit in the central parts of the country and in northern Lapland. The frost will be about 10 degrees across the country on Thursday.