Torstai 4.2.2021
Corona restrictions for restaurants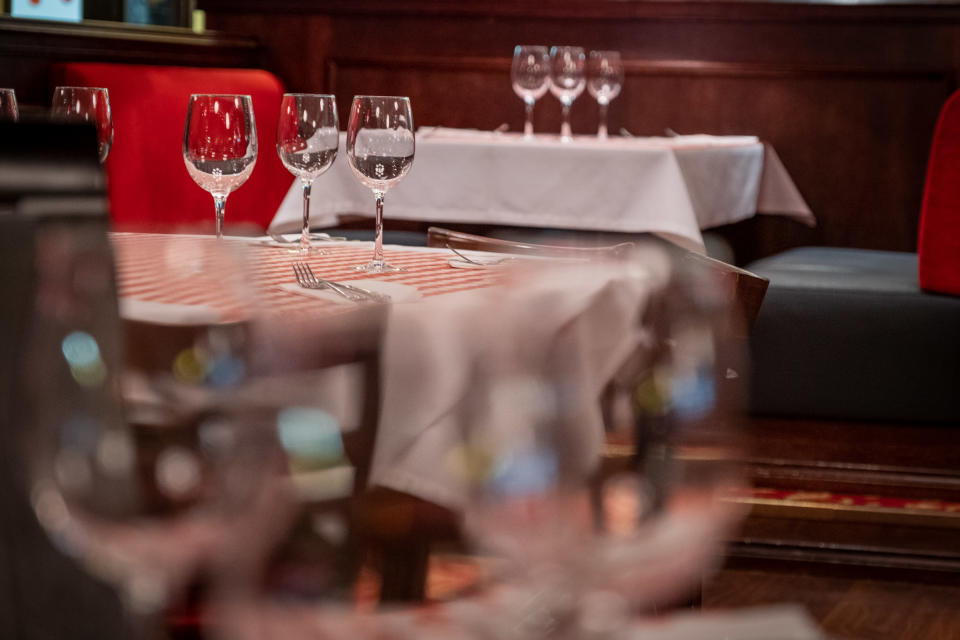 The corona restrictions on restaurants will be continued.
The government proposes to Parliament that the interest rate restrictions on restaurants be extended until the end of June. The interest rate restrictions were to end at the end of February.
Due to corona restrictions, restaurants will have to stop selling alcohol at 10pm and close their doors at 11pm if the corona situation in the area is bad.
Finnish interest rates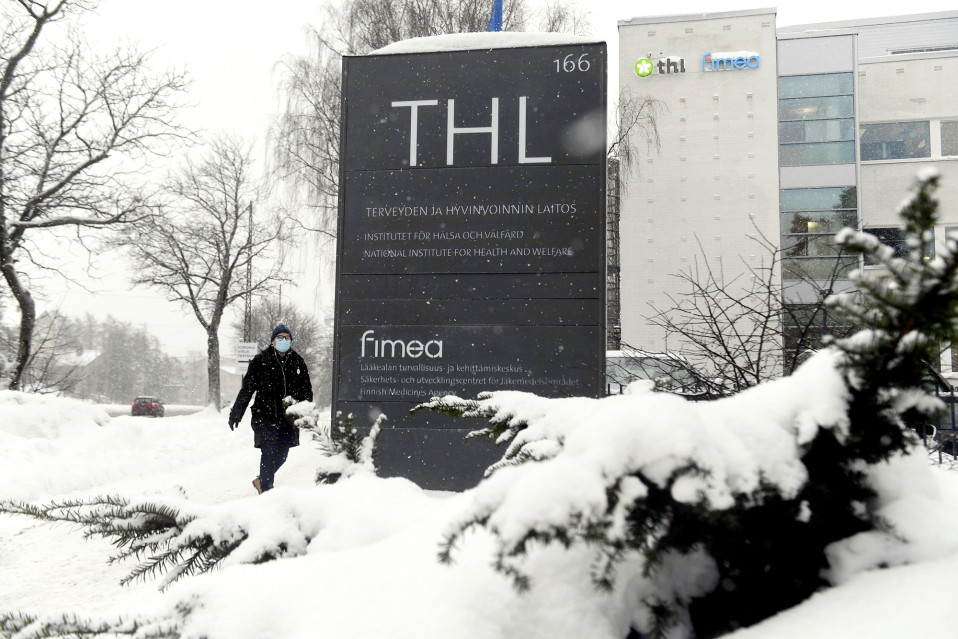 On Thursday, it was reported that 444 new coronary infections had been found in Finland. In addition, 3 new corona deaths were reported. A total of 688 people have died in Finland due to the corona.
On a reel ride to the corona test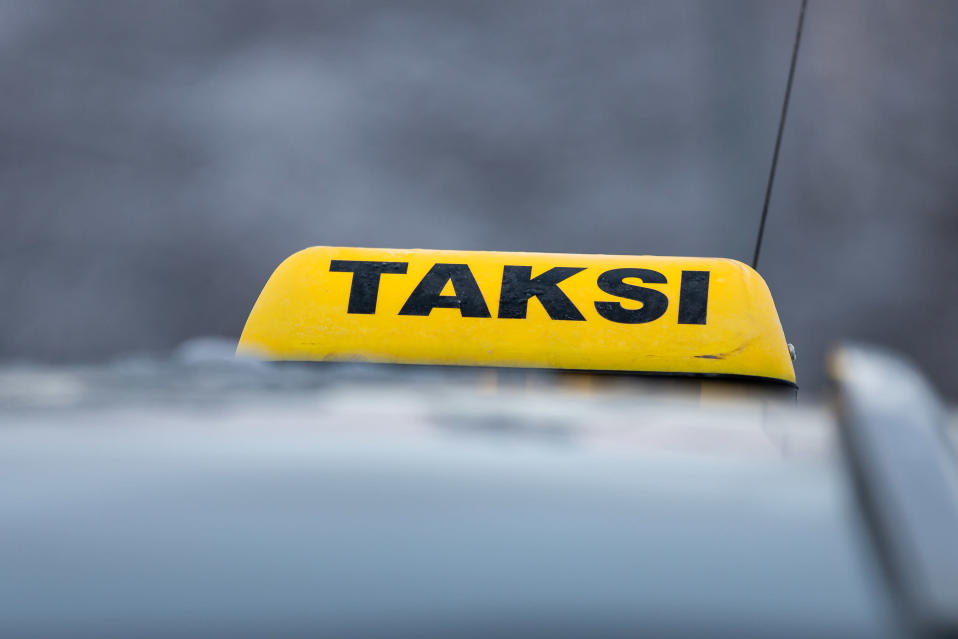 You can also take a corona test on a Kela ride.
The client can go for a corona test by taxi if he is in poor health. A taxi can also be used if there is no bus or other public transport.
The drive-in corona test does not get out of the car. Therefore, only one trip is needed for the corona test, which costs the customer 25 euros. The rest is paid by Kela.
Drug smuggling case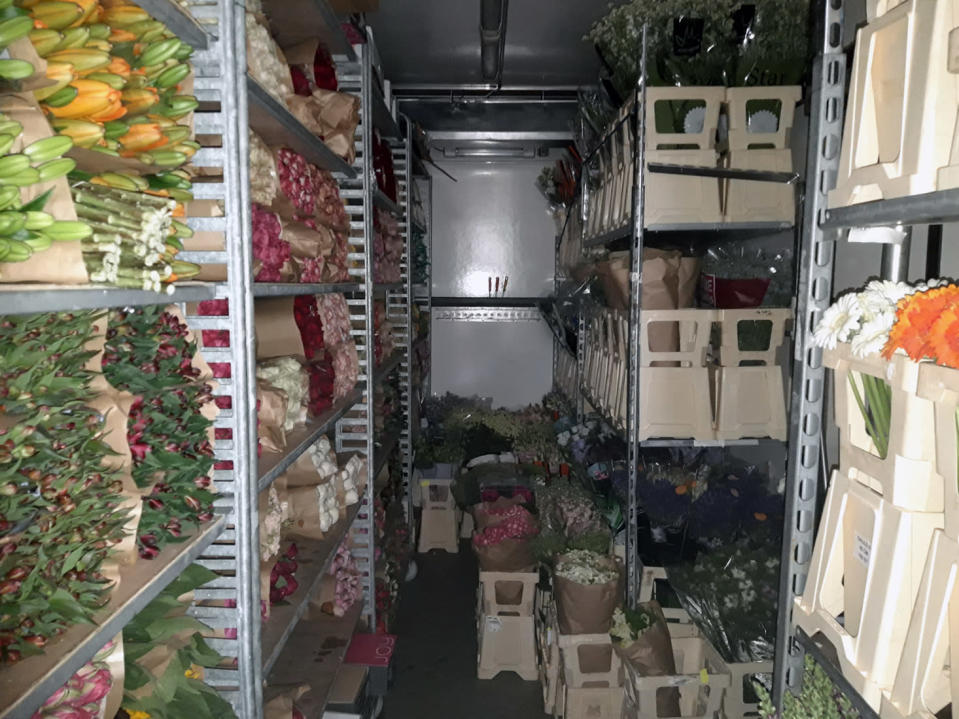 Police have reported a major smuggling.
Large quantities of drugs were imported to Finland. The value of the drugs was up to 20 million euros.
The drugs were imported from Holland among the flowers. Police suspect that 2 Dutch men organized the smuggling.
Party support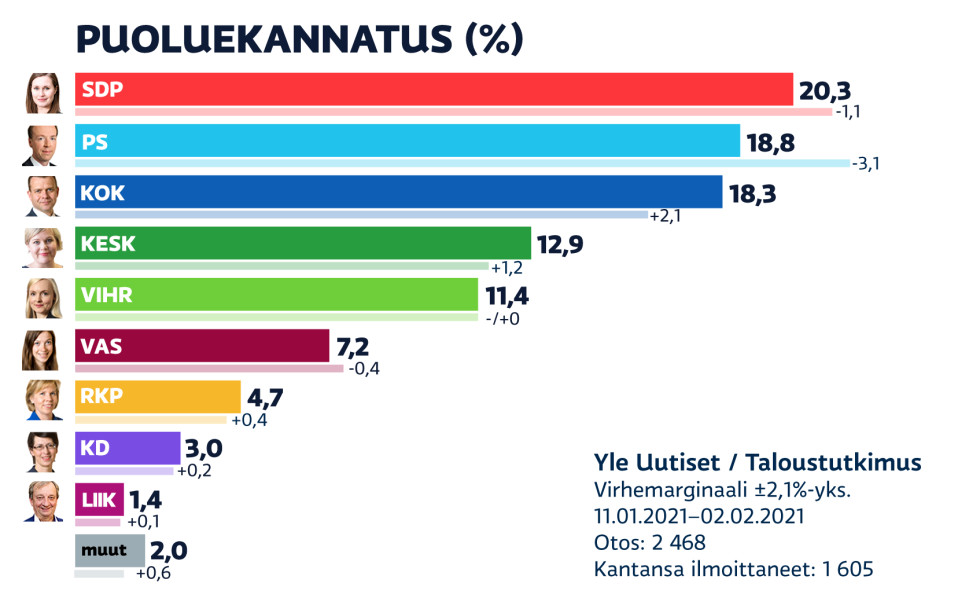 The SDP is the largest party in Yle's new poll. Yle asked this time which party people are going to vote in the municipal elections.
About 20 percent of respondents plan to vote for the SDP. The party leader of the SDP is Prime Minister Sanna Marin.
The second place in the survey is Basic Finns. Its support is over 18 percent. The Coalition Party receives almost as much support.
The support for the center is about 13 percent. That, according to experts, is surprisingly low, as the center has generally performed well in municipal elections.
Municipal elections will be held in April.
The support figures for all parties can be found at yle.fi.
Weather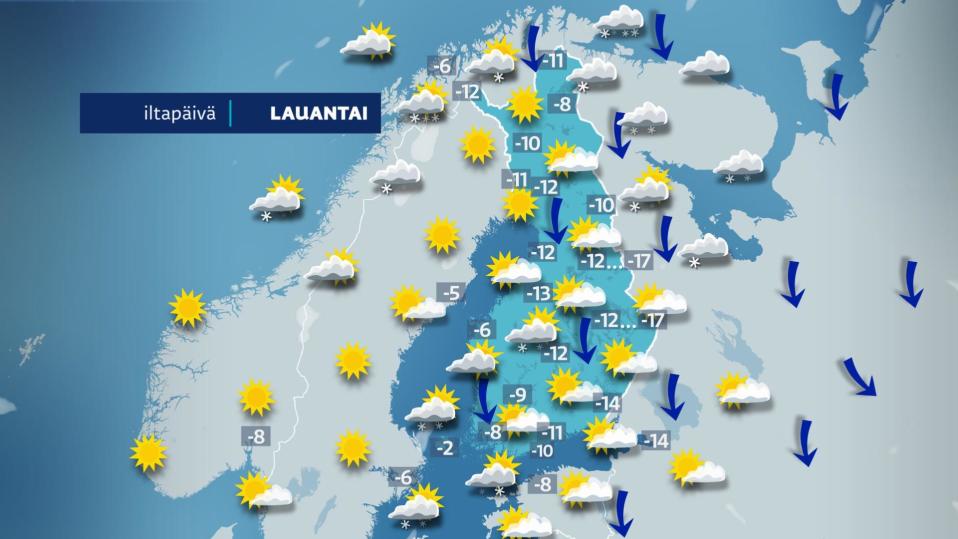 The weather is windy and very cold all over the country. There is little snow. Otherwise the weather will be sunny.
The frost is between 10 and 20 degrees, but the wind makes the air feel even colder. Biting frost is warned almost all over the country.